Tire Replacement Service in Bradenton, FL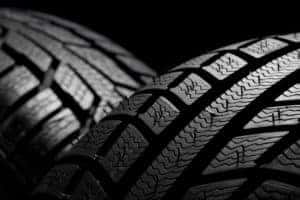 You count on your tires to perform under pressure, but even the most durable tires won't last forever. Even though they're designed to endure miles of constant contact with the road, braking, and uneven pavement, your tires will eventually wear down, and when they do, they won't be as safe or as reliable as they were meant to be. If you suspect that your tires are ready to be replaced, we'll be ready to help here at Firkins Mitsubishi. 
When you bring your car to our service center in Bradenton, our trained automotive personnel will thoroughly inspect your tires to determine if they should be replaced. If we find out that they're in good condition, we'll let you know so that you don't buy new tires before you need to. If it's clear that they're worn past the point of safe use, we'll supply you with the proper replacements for a reasonable price. 
When Should You Have Your Tires Replaced? 
If you've been driving on your current tires for a while, you can keep an eye open for signs that they're ready to be replaced. Look out for bulges, thin tread, cracks, and dry rot, and if you see that the tread is worn unevenly, that could be a sign that your alignment needs adjustment as well. When you see any of these issues, don't worry, we can restore your vehicle to safe condition, so feel free to contact us to talk about what you need. 
Schedule Your Service and Save with Firkins Mitsubishi
Whenever it's time for new tires, you can count on the experts at our Bradenton service center to replace them quickly and affordably. We want to be your go-to solution for all your automotive needs, so remember to check in on our latest service deals whenever you need maintenance. From new tires to brake replacements and alignment service, our team can do it all, so schedule your next service appointment with Firkins Mitsubishi.