Oil Change FAQ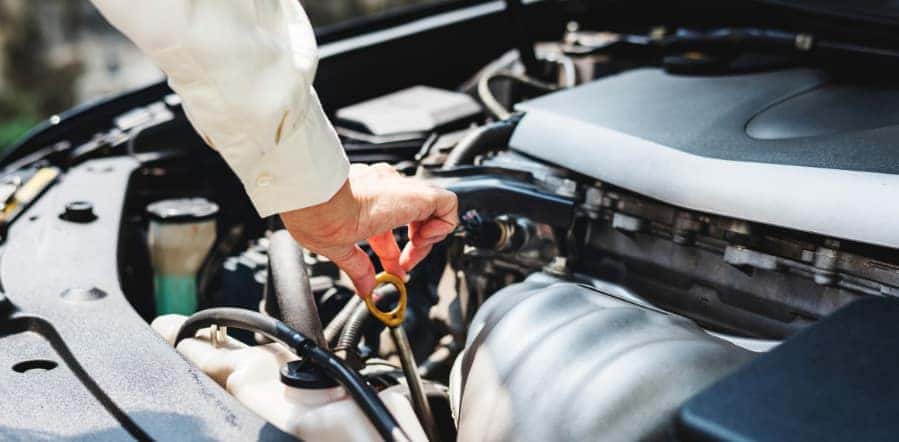 Most drivers know that it is important to receive routine oil changes. However, many drivers don't know why oil changes are important, or even what an oil change is! For some oil change FAQ, keep reading.
Why do I need an oil change?
In order for your engine to perform at its best, it requires fresh oil. As you drive your vehicle, oil is used to keep your engine parts lubricated. Eventually, the oil runs out. You need an oil change to keep your engine running.
When should I get an oil change?
This varies depending on the make and model of your vehicle. Different engines have different needs. Check your owner's manual for advice. When you receive an oil change with a professional mechanic, they will likely put a sticker on the inside of your windshield with an oil change reminder. This is based on either time or mileage. If you are still unsure as to when you should get an oil change, you should visit a mechanic at least twice a year to receive fresh oil.
What happens during an oil change?
If you are having your oil changed with a mechanic, you are likely in the waiting room during the process. What you are missing is the removal of old oil. A professional mechanic removes the gunky oil from your engine, making sure it is as clean and debris-free as possible. Then, they add the proper oil. The oil filter may be replaced and recycled as well, depending on the mechanic you are visiting. Some mechanics even perform an inspection of your vehicle during the oil change process to make sure there aren't any problems you are missing.
Now that you know more about oil changes, you're ready to schedule an oil change with Firkins Mitsubishi. You can reach our service team by calling 941-260-0562. We look forward to helping you take care of your car!
Contact Us
We would love to hear from you! Please fill out this form and we will get in touch with you shortly.