Batteries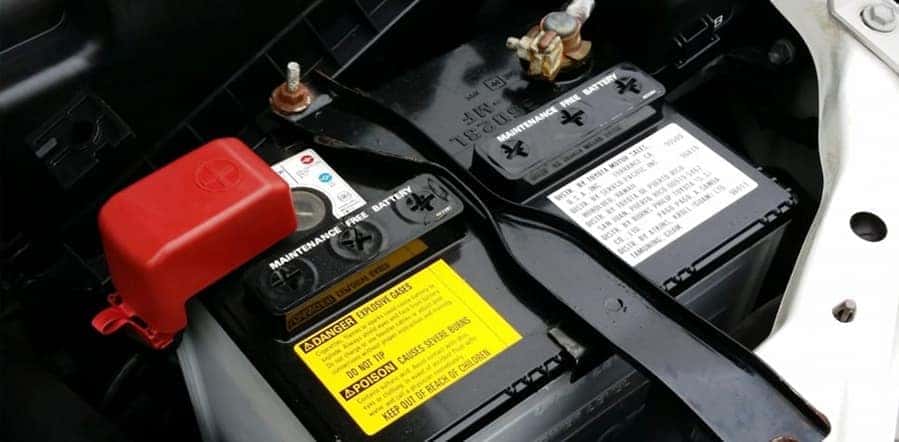 Vehicle batteries need to be replaced every few years to keep your car running right. If it is nearing the time for you to replace your Mitsubishi's battery, visit Firkins Mitsubishi. We carry genuine Mitsubishi batteries that can help your vehicle perform at its best.
On average, a vehicle's battery should be replaced every three years. Different factors can affect your vehicle's battery life. To tell if your vehicle's battery is in need of a change, check your lights. Dim lights can actually indicate a weak car battery. Another way to tell if your battery needs to be changed is if corrosion collects frequently. Check under your hood to see if corrosion has collected on your battery. If so, clean it off and check again a few days later. If the corrosion has collected again, you need to replace your battery. Finally, if you find yourself jumping your car often, you need a new battery.
Once you've determined that it's time to get a new battery, you can schedule an appointment at Firkins Mitsubishi. We carry Mitsubishi batteries that are a perfect fit for your car. When working with another auto shop, you may have to wait for the shop to order the battery and have it shipped. At Firkins Mitsubishi, you can receive a battery replacement quickly and easily.
Our team of professionally trained Mitsubishi mechanics can change your battery with ease. You can have peace of mind when visiting Firkins Mitsubishi knowing that you are in good hands. Not only is our service team skilled and knowledgeable, but our customer service team is friendly and dedicated to helping you have the best experience possible. To order a new battery for your Mitsubishi, you can call 941-260-0562. You can also call our service team at 941-260-0562 to schedule a battery replacement. We hope to hear from you soon!
Contact Us
We would love to hear from you! Please fill out this form and we will get in touch with you shortly.