Dashboard Lights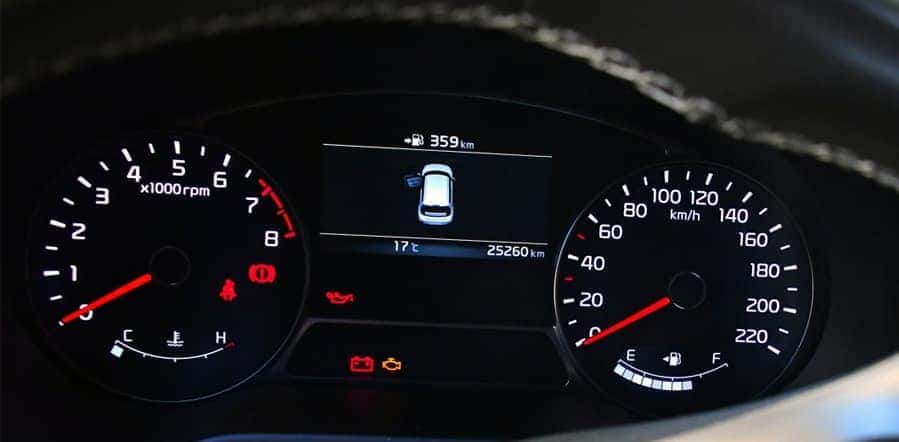 Your dashboard lights are more important than you may realize. Dashboard lights keep you informed. Your dashboard features a variety of symbols and each symbol represents a different part of your vehicle. You should be sure these lights are working, because they can keep you in the know.
There are several different dashboard lights, including the cruise control indicator, the ABS warning light, and the maintenance required reminder light. Some lights inform the driver if a vehicle function is on or off, such as the eco driving indicator light or the headlight high beam indicator light. Other lights are designed to inform the driver that something may be wrong with the vehicle. For example, the engine management light illuminates if a problem is detected within the engine management system. Another example of a warning light is the slip indicator, which alerts you if your tires are slipping. Some other lights you may be more familiar with are the open door warning light or the low fuel level warning light. These lights are designed to alert you when a safety problem is occurring.
You should make sure your dashboard lights are working properly. Be sure to replace the bulbs of your dashboard when they burn out. You want to make sure you are aware of any problems occurring within your vehicle, and dashboard lights can help you stay informed.
At Firkins Mitsubishi, we have the parts you need to keep your dashboard lit. We carry dashboard bulbs designed specifically for your Mitsubishi. If we don't have the proper parts in stock, we can order them quickly. We have access to all of the Mitsubishi parts you could possibly need. Once we get your parts in stock, our team of professionally trained Mitsubishi mechanics can make any necessary repairs or replacements quickly and carefully.
If you notice your dashboard lights are burnt out or not working, visit Firkins Mitsubishi. You can call our parts and service department to order the necessary parts and schedule your appointment. Our team can help you understand which parts you need and we can install these parts efficiently and easily. To get in touch with Firkins Mitsubishi, you can reach us at 941-260-0562. We hope to work with you soon!
Contact Us
We would love to hear from you! Please fill out this form and we will get in touch with you shortly.