Service Fluids Info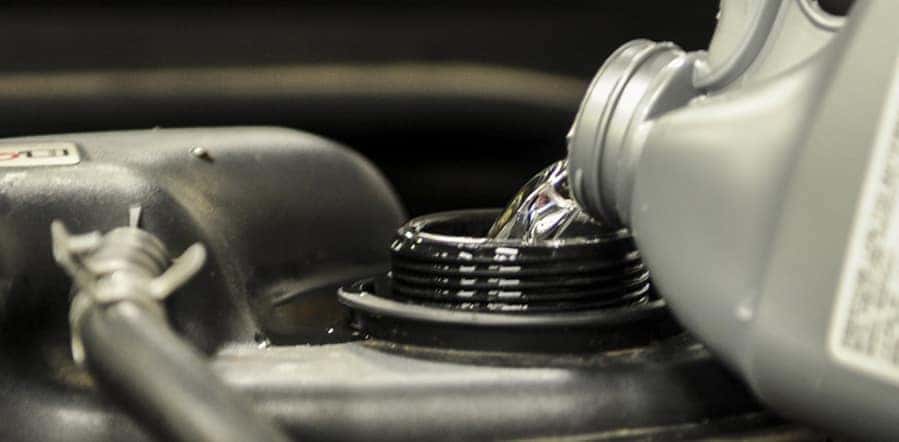 In order for your engine to run, it needs fluids. There are a lot of different fluids that power your vehicle. It is important to keep these fluid levels up. When doing so, you are extending your vehicle's lifespan and allowing your vehicle to run efficiently and safely. At Firkins Mitsubishi, we carry all of the necessary fluids to power your vehicle.
Fluids are the lifeblood of your Mitsubishi. There are a variety of fluids that can keep your engine running right. The first fluid that may come to mind is oil. Motor oil lubricates your engine, allowing the moving parts to function. Routine oil changes are a must for any vehicle. Another fluid you may already be familiar with is brake fluid, which protects your brakes. Antifreeze and coolant are additional examples of vehicle fluids. With antifreeze and coolant, the non-metallic materials of your vehicle are protected, such as the water pump seals.
Checking your oil by yourself may be easy, but checking the levels of other fluids may be more difficult. If you are unsure of the fluid levels of your Mitsubishi, you can schedule an appointment with Firkins Mitsubishi. We can check your battery cleaner levels, your transmission fluid levels, your brake cleaner levels, and so on. If your levels are running low, our staff can top off your fluids to help your vehicle perform at its best. Our staff at Firkins Mitsubishi features Mitsubishi-trained mechanics who understand the ins and outs of your vehicle.
To schedule an inspection for your Mitsubishi, reach out to Firkins Mitsubishi. We carry top quality fluids designed specifically for your Mitsubishi vehicle. You can reach our service department by calling 941-260-0562. We look forward to hearing from you soon!
Contact Us
We would love to hear from you! Please fill out this form and we will get in touch with you shortly.