Automotive Careers in Bradenton, FL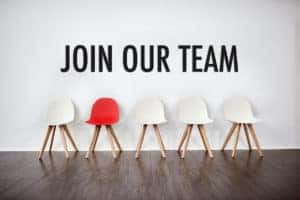 Whether you're looking to advance your current career in the automotive industry or start a new career in the industry in Bradenton, FL, you've come to the right place here at Firkins Mitsubishi. As a dealership that relentlessly pursues success, we're always growing and looking to add to our outstanding team.
At Firkins Mitsubishi, we always need enthusiastic, skilled individuals like yourself to join our team, no matter what your skill set, background, or talent is. If you have drive and an innate teachability, we'd love to talk with you about the opportunities available at our dealership. If you're interested in new or used vehicle sales, automotive service, automotive financing, or lot attending, we have an opportunity for you here at the dealership.
Apply Online at Firkins Mitsubishi
We've made it simple and easy to apply for any of our positions on our website. You'll be able to apply for any job that you are interested in and qualified for with just a few simple steps. We'll ask for a bit of background information on your education and work history, as well as a little information on who you are as a person and employee and why you believe your skills would be a good match for the job.
After you submit your application, our team will review your submission and reach out if we think that you could be a good match for the job or if we're interested in getting to know you further. We're always on the lookout for talented individuals, so even if there isn't a position available right now, we'll keep your application on hand as positions continue to arise.
Why Work at Firkins Mitsubishi?
At Firkins Mitsubishi, we're committed to serving the Bradenton, FL area with exceptional customer service and great prices. We employ good people who will work hard to meet their goals and the goals of their clients so that at the end of the day everyone wins.
In addition to competitive pay and benefits, you'll have the reassurance that comes from working in a steady field. Through some of history's worst crises, the automotive industry has always come back better and stronger than ever because people will always need cars. If you're looking for a rewarding automotive dealership job in Bradenton, FL, come work with us at Firkins Mitsubishi.
Get Hired at Our Bradenton, FL Dealership
If you're ready to find your next car dealership job in Bradenton, Fl, submit your application for employment at Firkins Mitsubishi today. We'll look over your application and reach out for any next steps we may have. We encourage industry veterans and newcomers alike to apply and start their career at Firkins Mitsubishi. We look forward to hearing from you soon!