Mitsubishi Mirage & G4 Awarded Vincentric Best CPO Value
The Vincentric Best CPO Value in America Awards are dedicated to celebrating the best in the automotive industry. At the seventh annual award ceremony, the Mitsubishi Mirage was named the winner of the Vincentric Best CPO Value Subcompact Hatchback award. Additionally, the Mitsubishi Mirage G4 was named the Vincentric Best CPO Value Subcompact car.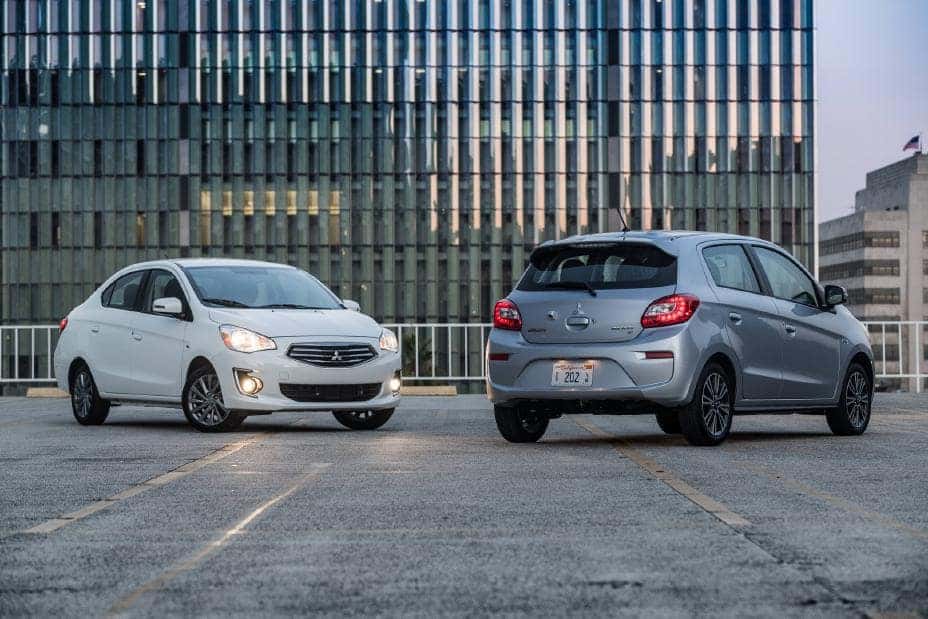 Vincentric is known for providing the automotive industry with consumer insights, important knowledge, and data. For the 2020 award ceremony, Vincentric chose the winners of each segment based on their value throughout the last five model years. Vincentric used statistical analysis to compare the current market prices of vehicles with the total-cost-of-ownership amounts from 2015 to 2019.
In order for a vehicle to win its segment at the 2020 Vincentric Best CPO Value in America Awards, it needed to perform well in the ownership and cost areas, such as the retained value, purchase price, maintenance and repair costs, and the fixed and operating costs over the life of the vehicle.
The Mitsubishi Mirage and the Mirage G4 earned their award because of their positive performance in the value analysis. Both vehicles have an excellent balance of low overall costs to own and operate, appropriate purchase prices, and value.
Both the Mitsubishi Mirage and the Mirage G4 come with a 7-inch touch screen display on the dashboard, as well as Bluetooth audio streaming, steering wheel audio controls, a center console USB port, and a rearview backup camera.
Want to see the Mitsubishi Mirage and Mirage G4 for yourself? If so, make sure to head over to Firkins Mitsubishi. Our new and used Mitsubishi dealership is an excellent place to find the best that Mitsubishi has to offer. You can learn more about the Mirage and Mirage G4 by calling our sales staff at 941-229-3544. You can also visit our dealership to test drive these vehicles. Firkins Mitsubishi is located at 2900 1st Street in Bradenton, Florida, and we look forward to seeing you here.