Mitsubishi Extended Warranty
When you're purchasing a vehicle, you want to have as much peace of mind as possible. A car is a significant investment. A warranty can help you feel more at ease when you purchase your vehicle. New cars come with standard warranties that cover labor and repairs for manufacturing defects during the first few years of ownership. While these warranties expire, extended warranties offer longer coverage. Keep reading to learn about the Mitsubishi extended warranty.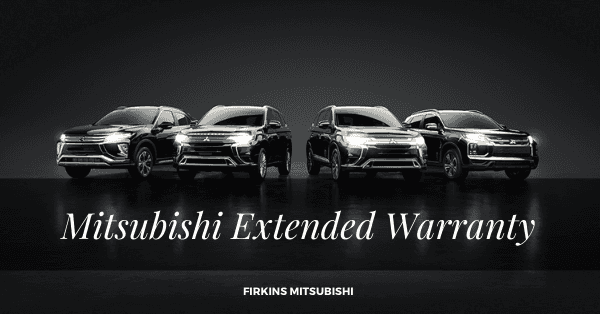 The standard Mitsubishi factory warranty is appealing. All brand new Mitsubishi vehicles come with a new vehicle limited warranty that covers most components for 5 years or 60,000 miles, whichever comes first. There's also the powertrain warranty, which offers coverage for 10 years or 100,000 miles. This is one of the longest powertrain warranties in the industry. With these warranties, you can feel comfortable knowing your vehicle will be delivered to you free of any defects. In the event that something is wrong with your Mitsubishi, the repairs will be covered free of charge. There are some exclusions to this warranty, such as parts that wear down due to normal use like brake pads and windshield wipers.
The Mitsubishi extended warranty extends the coverage of the new vehicle limited warranty by up to 2 years or 40,000 miles. This offers protection for a total of 7 years or 100,000 miles, whichever comes first. This comprehensive coverage can provide you with peace of mind for years to come.
If you have your eye on a Mitsubishi vehicle, shop with Firkins Mitsubishi. Our dealership is home to an excellent selection of brand new Mitsubishi vehicles, which are backed by one of the best warranties in the industry. For even greater coverage, ask our salesperson about the Mitsubishi extended warranty. You can talk to a salesperson over the phone at 941-229-3544, or you can visit us at 2900 1st Street in Bradenton, Florida. We hope to work with you soon!
Contact Us