Maintenance Tips That Will Help Maintain Your Mitsubishi
Owning a Mitsubishi is a significant responsibility. In order to expand the lifespan of your vehicle, you need to perform routine maintenance. Routine maintenance can also help you get from here to there as safely as possible. For maintenance tips that will help you maintain your Mitsubishi, keep on reading.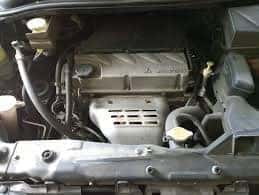 First, make sure to wash your vehicle from time to time. You can either do this yourself or visit a professional car washing company. Washing your car removes dirt and debris that can damage your car.
Next, be sure to keep your vehicle cool. During the hot summer months, some vehicles can overheat. Overheating causes quick degradation to electric parts. In order to keep your car cool, park it in a garage or shaded area. You can also use a sun visor or purchase window tinting to keep the interior of your vehicle as cool as possible on the hottest summer days.
If you want to extend the life of your Mitsubishi, switch off your vehicle accessories before starting your vehicle. Switch down your car stereo, chair heaters, and headlights. Doing this can improve the lifespan of your vehicle's battery. The longer your battery lasts, the more money you can save. This also reduces the stress on other parts of your vehicle, helping to maintain quality.
Now that you know these Mitsubishi maintenance tips, you're ready to purchase a Mitsubishi of your very own. You can find new and pre-owned Mitsubishi vehicles on our lot at Firkins Mitsubishi. We are located at 2900 1st Street in Bradenton, Florida, or you can give our sales staff a call at 941-229-3544. We hope to hear from you soon and can't wait to get you behind the wheel of your very own Mitsubishi.