Big Changes for the Eclipse Cross
From 1989 to 2011, the Mitsubishi Eclipse was a popular choice for those wanting a compact sports car. A few years later, Mitsubishi redesigned it to be a compact crossover: the Mitsubishi Eclipse Cross, which has been sold since early 2018. However, this car manufacturer wasted no time in preparing the Cross for a makeover, in order to keep it fresh for a crossover market that is highly competitive.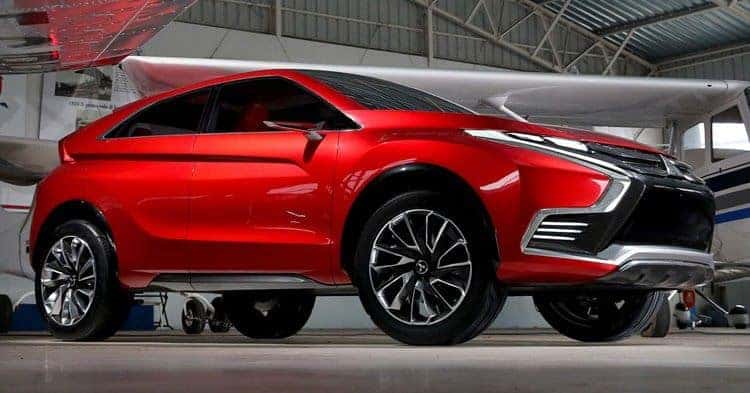 There is wind of a Mitsubishi Eclipse Cross camouflaged prototype that carries some eye-catching differences, including slimmer headlights and a grille reminiscent of the company's newly updated pickup: the Mitsubishi L200 that is sold in Europe.
Changes in the back of the Eclipse Cross include the exclusion of the former split-screen spoiler design, giving it a more conventional aesthetic than the current rendition. In addition, the rear lights are positioned horizontally, making the back of the crossover appear wider, and there is a larger roof spoiler with different styling.
Mitsubishi didn't stop there with the Eclipse cross facelift, however. It changed the sculptured side sills to make them look slightly larger than the current model, which confirms recent reports that the Mitsubishi SUV lineup will experience a growth spurt.
No news on changes to the interior of the Eclipse Cross, but there has been confirmation of new engine options, and don't be surprised if new hybrids and plug-in hybrids join the model's lineup. Currently, the Cross has a 1.5-liter turbo inline-4 gal engine providing 152 horsepower and 184 lb-ft of torque, with power sent through a variable automatic transmission. This configuration will most likely remain but could receive a bit of a power increase.
Additionally, expect an increased price in the updated model over the current Cross, which starts at $22,995. An expected debut date for the Eclipse Cross makeover is unknown, but its current level of development suggests that it could possibly break cover later in 2020.
Firkins Mitsubishi is ready for the debut of the newly updated Eclipse Cross when you're ready to test drive one. In the meantime, visit our dealership at 2900 1st St. Bradenton, FL 34208 to browse our extensive collection of brand new Mitsubishi models, as well as high-quality pre-owned vehicles. You can also reach us by phone at 941.260.0562.